George P Coleman Bridge, Yorktown Virginia
Panoramic Image of the Coleman bridge between Gloucester Point, Virginia and historic Yorktown, Virginia.

The George P. Coleman Bridge is the largest double swing bridge in the US and 2nd largest in the world. 3,750 ft long spanning the York River from Gloucester Point, Virginia to Historic Yorktown, Virginia. Each of the two center spans rotate 90 degrees. The Panoramic is constructed from 14 - 85mm portrait frames each with a 1.6 second exposure at f/16, ISO 500 on a Nikon D7100.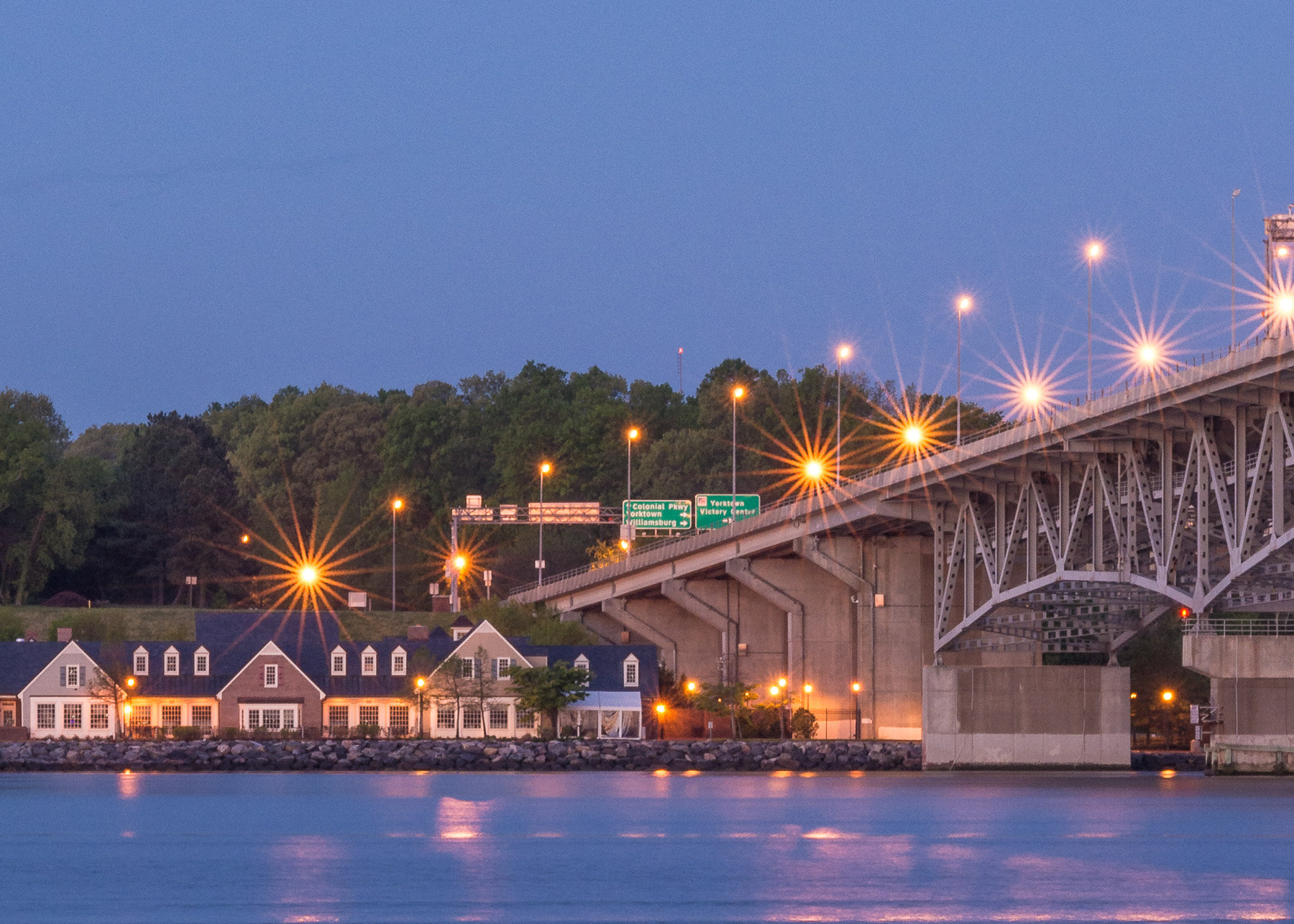 Detail crop of the Yorktown end of the bridge. The Panorama is 31,000 x 5,800 pixels. This image is 3/4 mile from the camera.